Collapsible Bubble Tea Straw
Never forget your reusable straws again on those spontaneous bubble tea runs again! These 12mm straws can easily fit tapioca pearls, smoothies, or other toppings. 
The length is also adjustable to fit a variety of cup sizes. The slant-cut tip allows you to pierce the film of most take-out bubble tea drinks. Easily attach it to your keychain, backpack, or bag and use when needed. 
Details:
- 1x Lightweight straw case with attachable keychain
- 1x food-grade stainless steel bbt straw
- 1x collapsible straw cleaner
Please note that the diameter of these straws are a little wider than our usual 12mm straws and is not compatible with our Retea cups & lids.
______________________________
Care Instructions: 
Hand wash the straw and case with warm water & soap using the provided brush. Allow the straw and case to

 

fully dry.
For the parts of the straw that overlap, make sure to move those parts up and down to ensure those areas are clean.
*The straw might be harder to pull apart the first time you open it. Running it through warm soapy water will loosen it up!
Notes/Tips:
Due to the nature of the aluminium case, it is normal to hear some squeaking after time. Simply apply a thin layer of oil on the case to reduce friction and sound.
Our straw has an angled tip, allowing you to poke through most sealed lids! However, like many reusable straws, it may take a few tries (especially since our straws are collapsible!).
For safety reasons, there is no physical locking mechanism and the extended straw may start to slowly collapse over time. 
Customer Reviews
09/07/2021
Flo

Canada
I recommend this product
Noisy and hard to open
I bought multiple and one is really hard to open, and since it's really hard to grab, I need tools. The cover is also very noisy. Every time I open it it sounds like a metal gate opening. I will try to oil it up and hopefully these problems will go away. I also found that it's hard to clean if you don't do it immediately which, if you are using it on the go, chances are you won't be cleaning it for a few hours.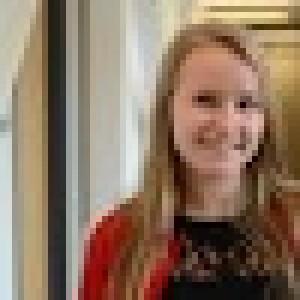 SK
06/20/2021
Sonia K.

Canada
I recommend this product
Perfect for smaller glasses!
This collapsible straw is perfect for shorter glasses since you can adjust the height of the straw to fit the glass. The case has a screw on cap with a carabiner clip which is amazing since you can clip it onto your bag or keys without having to worry about losing it. Definitely recommend!
05/11/2021
Sarah C.

Canada
I recommend this product
SO CONVENIENT
This straw is the perfect size to use as a key chain or clip onto your purse. I never have to feel bad about forgetting to bring my reusable straw anymore because it's so convenient to bring around with me everywhere I go. I got it in rose gold and it's so cute!
05/11/2021
Cameron E.

Canada
I recommend this product
Simple and Tasteful
This straw is very easy to use! It telescopes with three sections and stays in place while you use it, ensuring no tea leaks out. The clip-on holder is super convenient, and this straw lives on my keychain! Even though it's a bubble tea straw, it works well for any drink, and is easy to clean with the accompanying brush. I would highly recommend it as a travel companion anywhere you go!
02/11/2021
Tim T.

Canada
Portable and Fun to Use!
I got this and was super excited to use it. Washes easily and quickly and functions just like the original. Can be a bit stuck at first and during cleaning, but using the end of the straw cleaner to push the sections a bit (plus warm water and soap) gets it loose! Other than that, good product