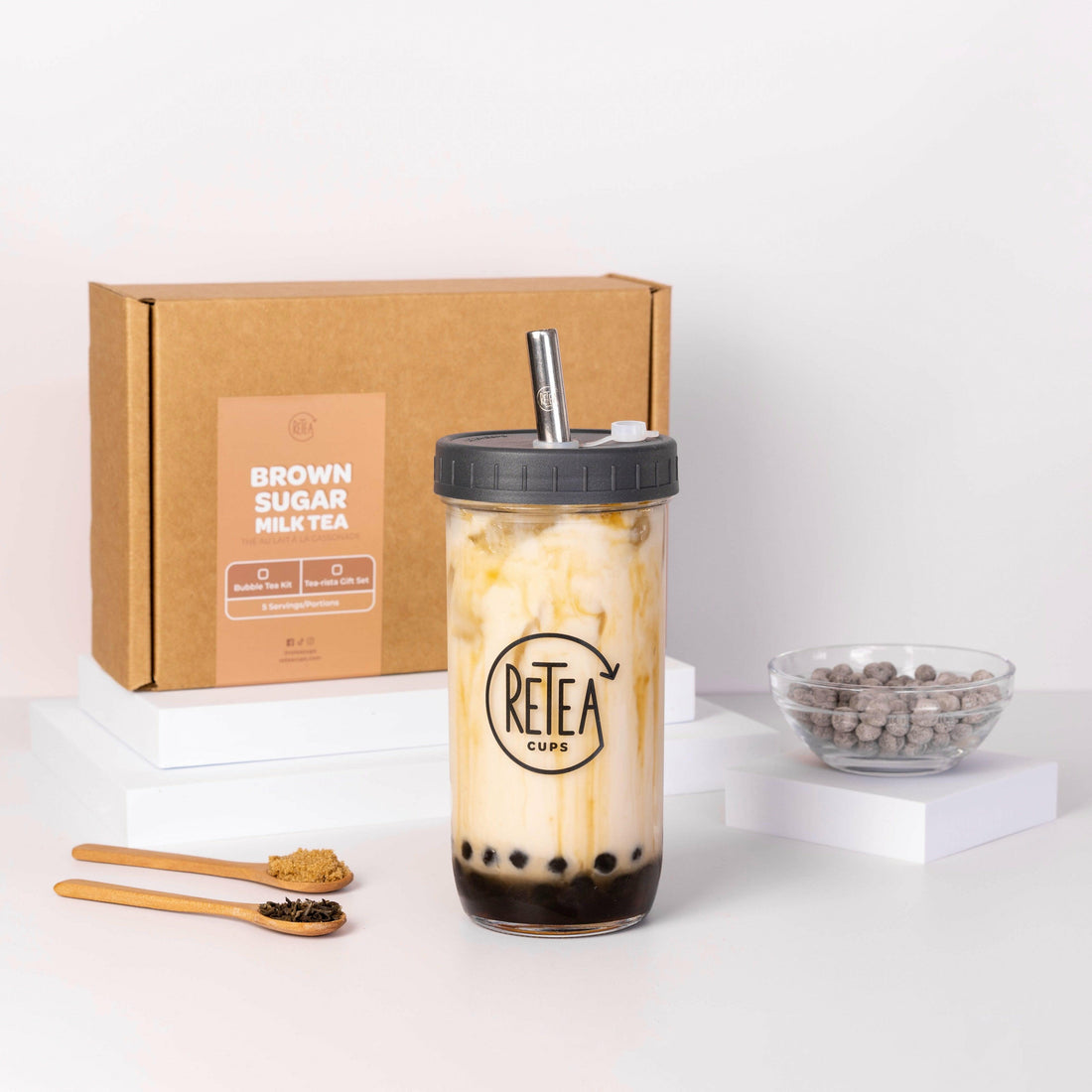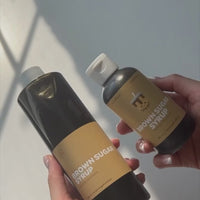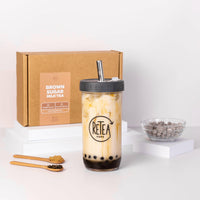 *Please note as of March 2023, our syrup changed to an improved recipe to become thicker (sticks to the wall of your cup better)! 
Our special brown sugar syrup is perfect when paired with tapioca, milk, and tea. It is a dark, thick, form of sugar that has a delicious light caramel flavour and aroma. Vegan & Gluten-free.
Benefits:
🏡 Make and drink bubble tea sustainably in 5 minutes in the comfort of your own home!
💜 Make ~5 or 15 servings of bubble tea for HALF the cost at a bubble tea shop! 
🎁 Perfect gift for your bubble tea-loving friend, family, or coworker. 
🥛 Lactose and gluten-free. Vegan!
♻️ All our packaging is eco-friendly and low-waste
Details:
- 185 mL (~5 servings) —
Stored in a convenient recyclable squeeze bottle!
- 555 mL (~15 servings) 
Storage & Care:
- Shake well before using.
- Avoid excessive heat or moisture.
- Avoid constant exposure to light.
Ingredients:
High Fructose, Sugar, Xanthan Gum, Sodium Citrate, Caramel Colours, Citrate Acid, Potassium Sorbate, Brown Sugar Flavour, Maple Sugar Flavour.
Canada
FREE Domestic shipping on subtotals $75CAD+
$9.95 flat rate in Ontario
$12.95 flat rate in rest of provinces
USA
FREE shipping on subtotals $75USD+
Flat rate $12.95USD+ on Standard UPS Shipping (tracked)
Bubble Tea Kits
All food products have a shelf life of at least 3 months. Expiration dates can be found on our food product packaging.
Reusable Cups & Accessories
Everything is top-rack diswasher safe. However, we recommend handwashing where possible.
Premium & Authentic Ingredients
Get the same taste and quality just like the bubble tea stores right in the comfort of your own home.
Our ingredients are sourced from the same suppliers as the big chains. We tried and tested recipes so you don't have to!
Plus, our teas are ethically and locally sourced from a local business.