Mango Green Tea-rista Gift Set
One of our most highly-requested flavours is finally here! Our special mango syrup is the secret ingredient in making this delicious drink. Shall we say it's comparable if not better than Coco's Mango green tea? Vegan & Gluten-free.
Here's what you get:
DIY BBT Kit (Makes 8-10 servings)
1 x Your choice of topping (430g of Tapioca Pearls, 130g of Instant Grass Jelly Powder, or 540g of Lychee Coconut Jelly)
1 x Dark Brown Sugar for tapioca pearls and grass jelly (115g)
1 x Mango Syrup (400mL)
1 x Imperial Jasmine Green Tea (35g)
1 x Tea Steeper Ball
Original Cup Set:
1 x Glass jar (750mL) perfect for a size large and also holds a regular/small
1 x Metal mason jar lid (to seal your drinks)
1 x Leak-Proof Plastic lid (with a wide hole)
1 x Wide metal straw
1 x Straw cleaner
If you already have a Retea cup or don't want one, you can just purchase the DIY BBT Kit.
 The recipe can be found in our Recipe Blog Tab list!
Ingredients:
Tapioca Pearls: Tapioca Starch, Water, Corn Starch, Food Additives (Caramel Colour, Guar Gum, Sodium Diacetate, Potassium Sorbate), Artificial Flavour. 
Lychee Coconut Jelly: Coconut, Sucrose, Water, Potassium Sorbate, Sodium Carboxymethyl, Cellulose, Lychee Flavour, Citric Acid, Xanthan Gum, Guar Gum. 
Grass Jelly Powder: Sugar, Glucose, Corn Starch, Grass Powder, Baking Soda
Mango Syrup: Fructose, Sugar, Mango Juice, Citric Acid, Sodium Citrate, Xanthan Gum, Potassium Sorbate, Mango Flavour, FD&C Yellow No.5.
Tea: Green tea, jasmine blossoms
Dark Brown Sugar: Sugar, Molasses.
Customer Reviews
100
reviewers would recommend this product
Write a Review
I recommend this product
Great!
Delicious! Gave the correct portions and was delicious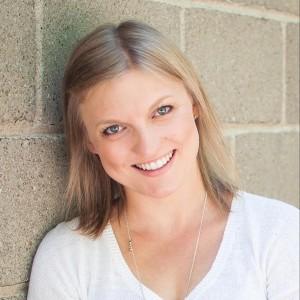 SD
05/08/2022
Sheelagh D.

United States
I recommend this product
Great product and customer service
Bought this as a gift for my niece after receiving one myself. I love the flavour combo and the whole drinking experience. The lid arrived broken (just a fluke I think - they do a good packing job) and they were so quick about sending out a new one, no problem. Big fan and would buy again for sure!
01/11/2022
Elizabeth

Canada
I recommend this product
It was a hit!!
I bought a bubble tea kit for a Christmas present and it was a hit!!
01/11/2022
Kellie

Canada
I recommend this product
Absolutely perfect
Absolutely perfect -- bought it as a gift and my mom loved it!
I recommend this product
Amazing Gift & Easy to Make
I got this as a gift from my friends and I was so excited to try it! It was super easy to make, following the recipe provided. And you can decide how sweet you want it or how much of the fruit syrup to put in (and get to use a little extra pearls!). Excited to buy it again for myself!