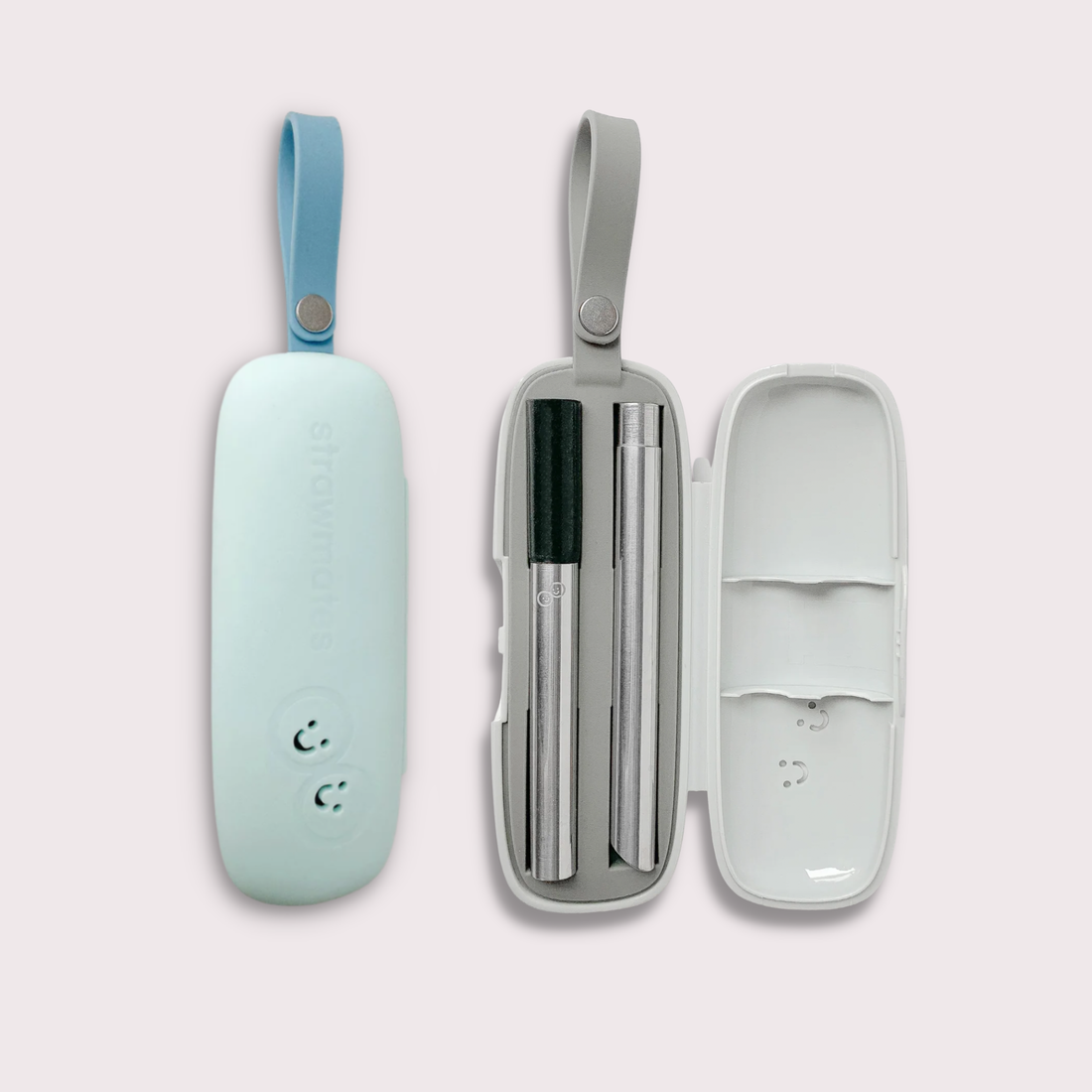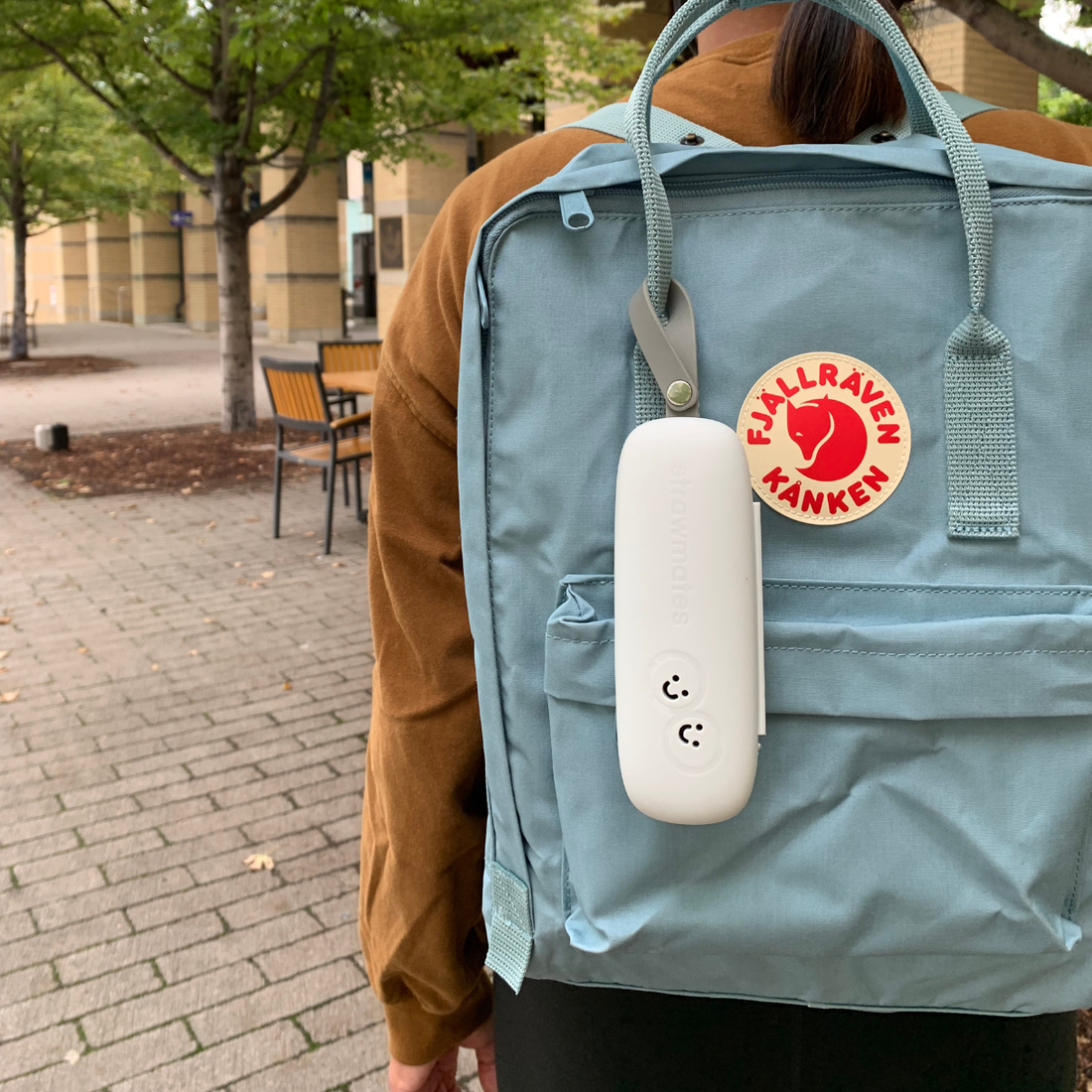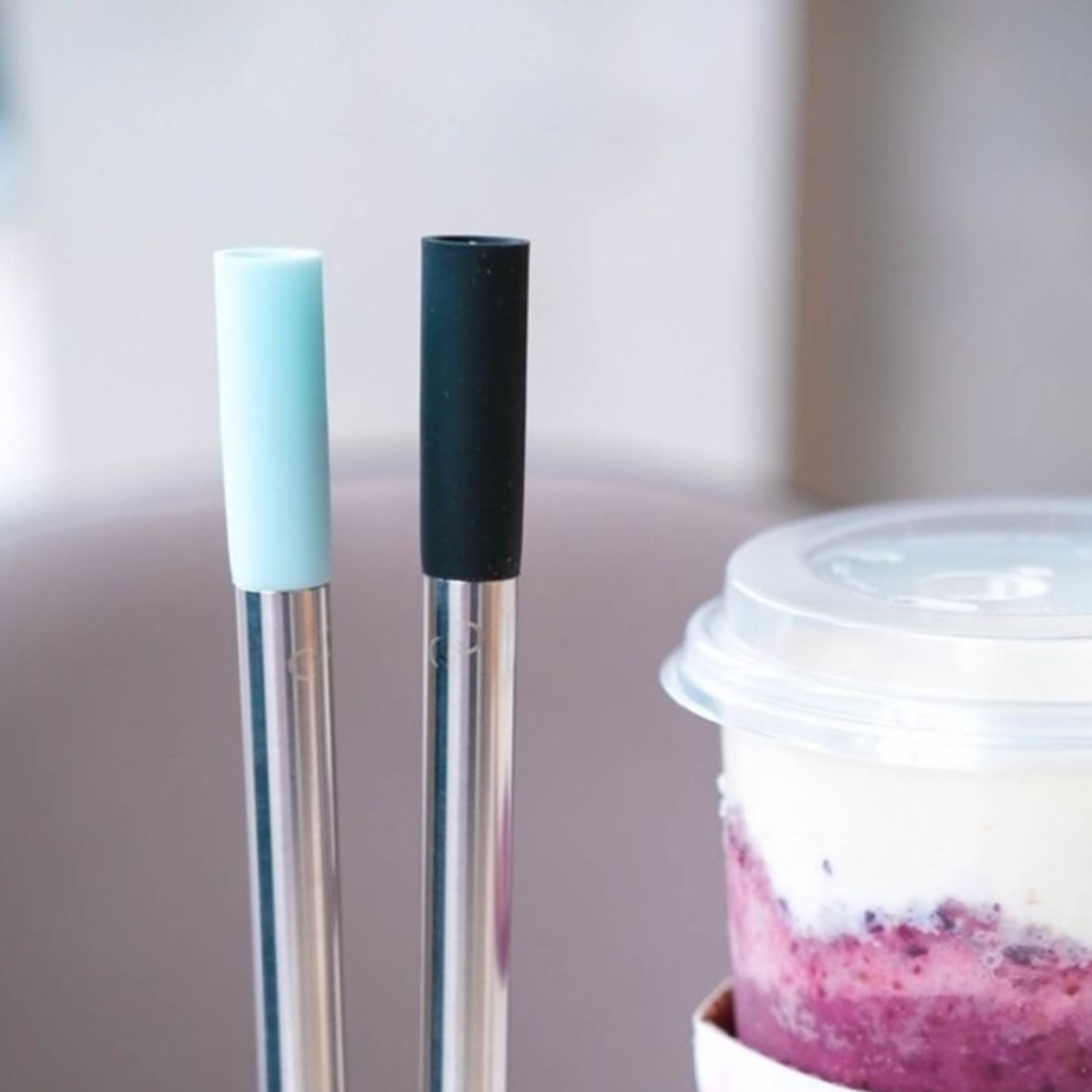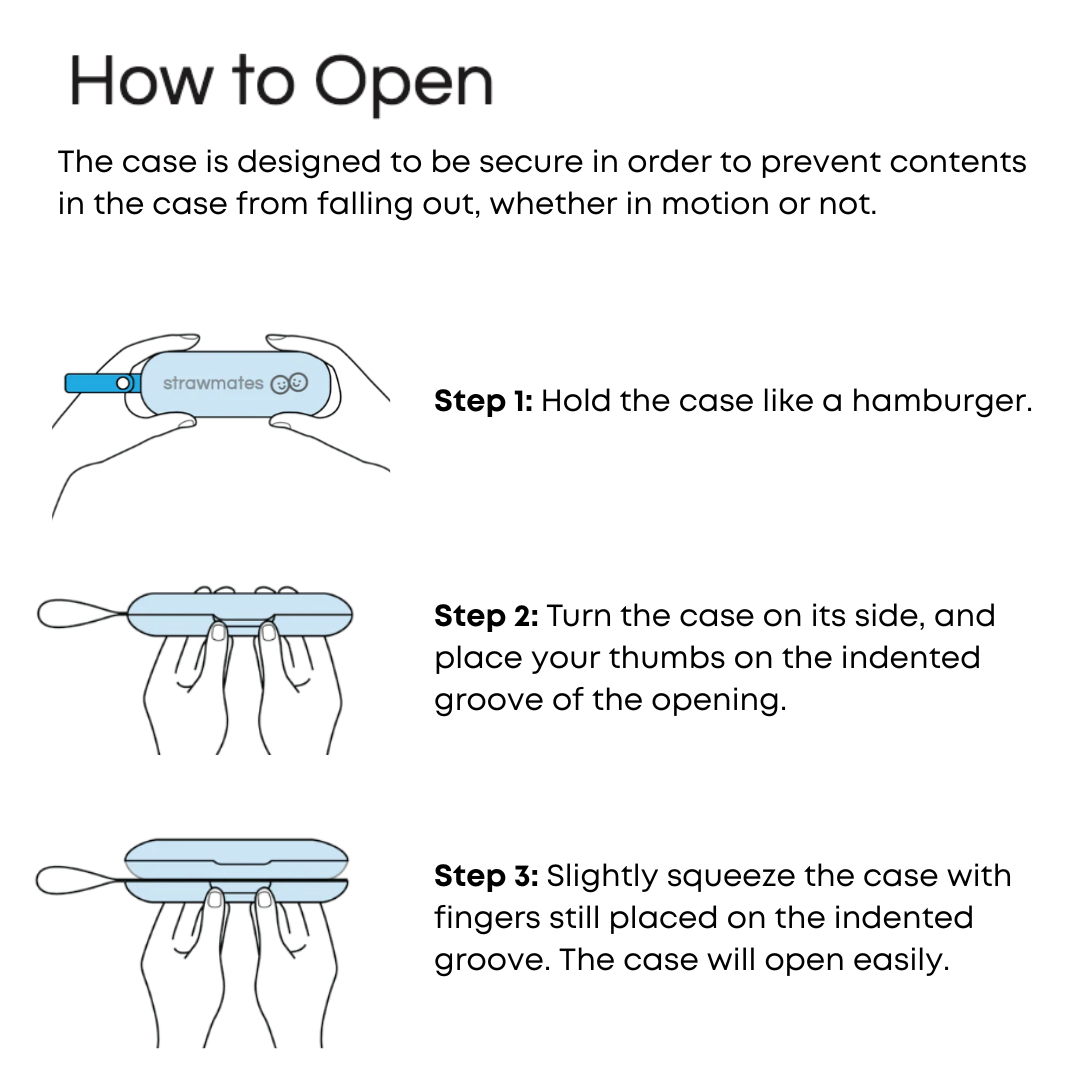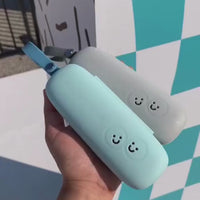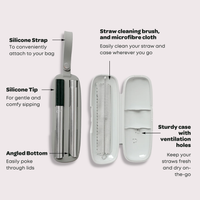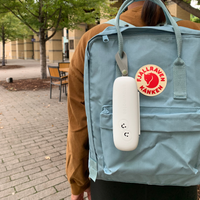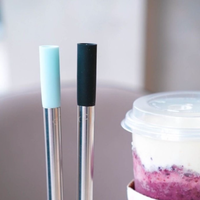 Never forget your reusable straws again on those spontaneous bubble tea runs again with a Strawmate!
This one-of-a-kind, patented, portable straw is suitable for any drink including boba, smoothies and milkshakes. The slant-cut tip allows you to pierce the film of most take-out bubble tea drinks. Easily attach it to your keychain, backpack, or bag and use it when needed. 
Details:
- 1x Blue or grey sturdy case, with a silicone strap you can attach to your bag.
- 1x Stainless steel straw with a silicone tip with an angled bottom.
- 1x Straw cleaning brush and microfibre cloth.
About Strawmates:
Strawmates was founded by our good friends, My and Meli! They were former bubble tea baristas who were tired of seeing single-use plastic straws being used every day and wanted to create an eco-friendly solution.
While paper straws were an option, they found them to be ineffective and decided to create their own reusable straws.
Their vision for Strawmates is to encourage sustainable living by taking small steps towards a cleaner planet while enjoying the bubble tea experience with friends and loved ones.

To ensure your gifts arrive in time for the holidays, please take note of our recommended order deadlines:
🇺🇸 Within USA: Dec 8th, 11:59PM
🇨🇦 Outside Ontario: Dec 10th, 11:59PM
🍁 Within Ontario: Dec 13th, 11:59PM
Please note that we are unable to guarantee parcel delivery—these dates are recommended to us by our shipping courier!
Canada
FREE Domestic shipping on subtotals $75CAD+
$9.95 flat rate in Ontario
$12.95 flat rate in rest of provinces
USA
FREE shipping on subtotals $75USD+
Flat rate $14.95USD+
Bubble Tea Kits
All of our food products are shelf stable and don't expire until 2024 or later. Specific expiration dates can be found directly on our product packaging.
Reusable Cups & Accessories
Everything is top-rack diswasher safe. However, we recommend handwashing where possible.
Premium & Authentic Ingredients
Get the same taste and quality just like the bubble tea stores right in the comfort of your own home.
Our ingredients are sourced from the same suppliers as the big chains. We tried and tested recipes so you don't have to!
Plus, our teas are ethically and locally sourced from a local business.