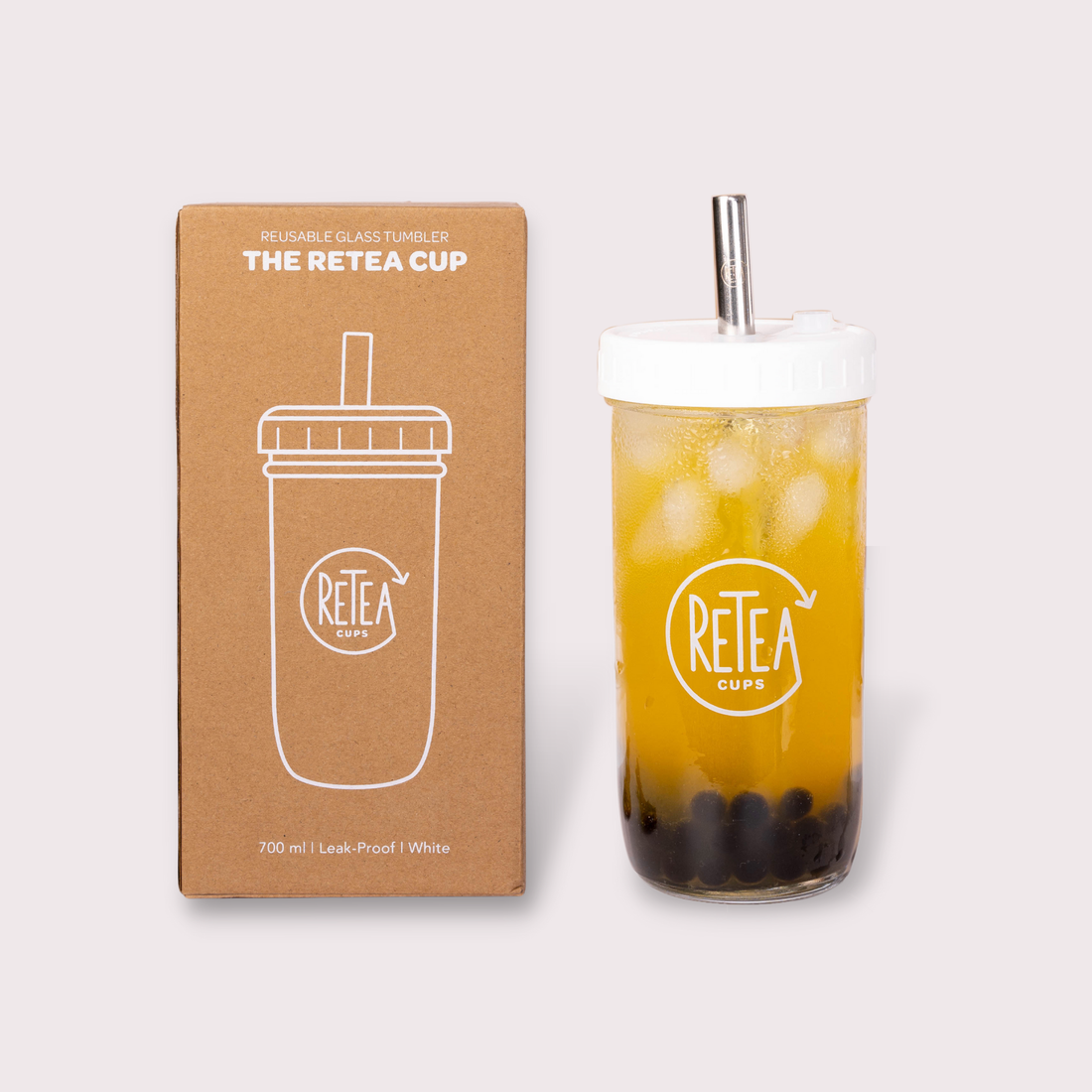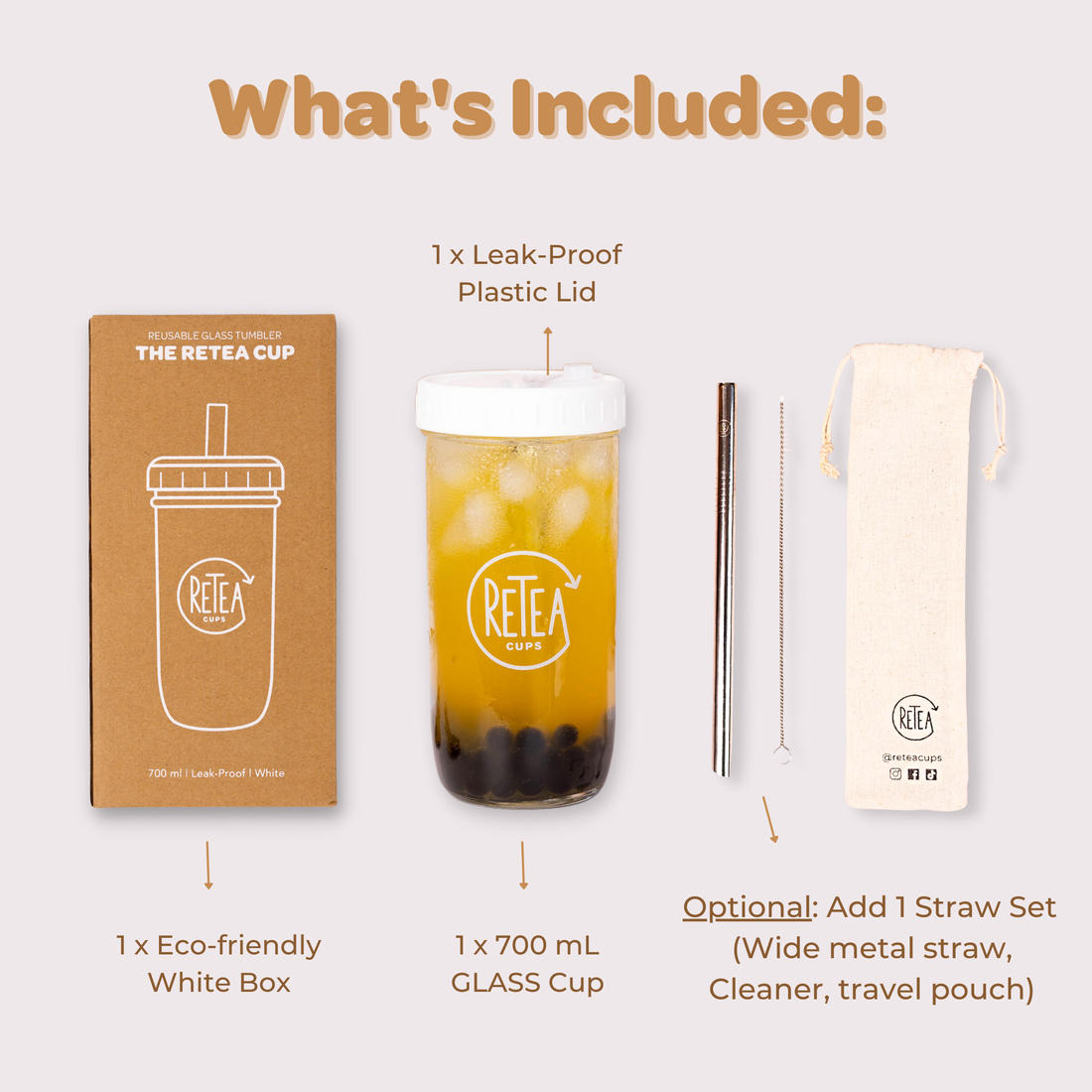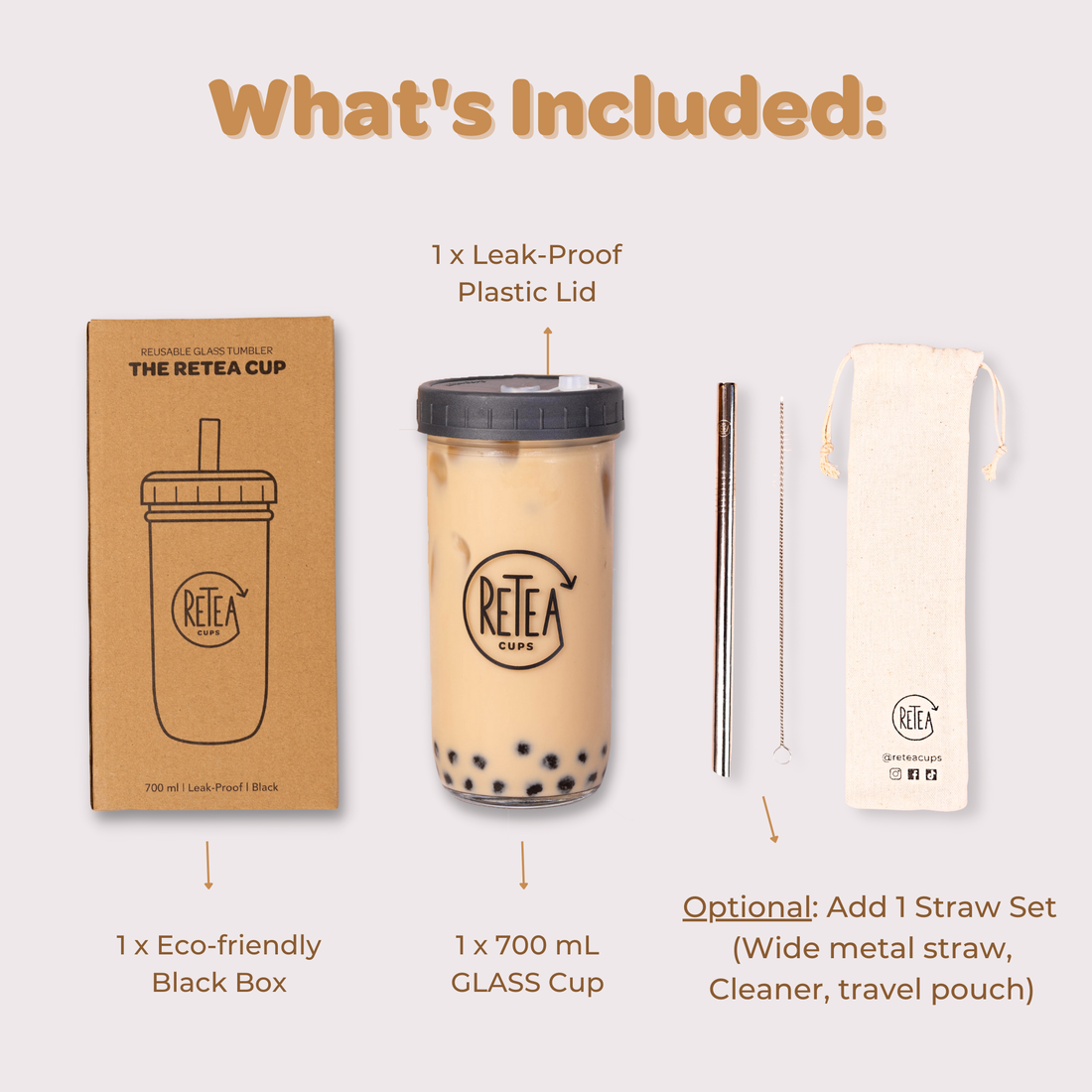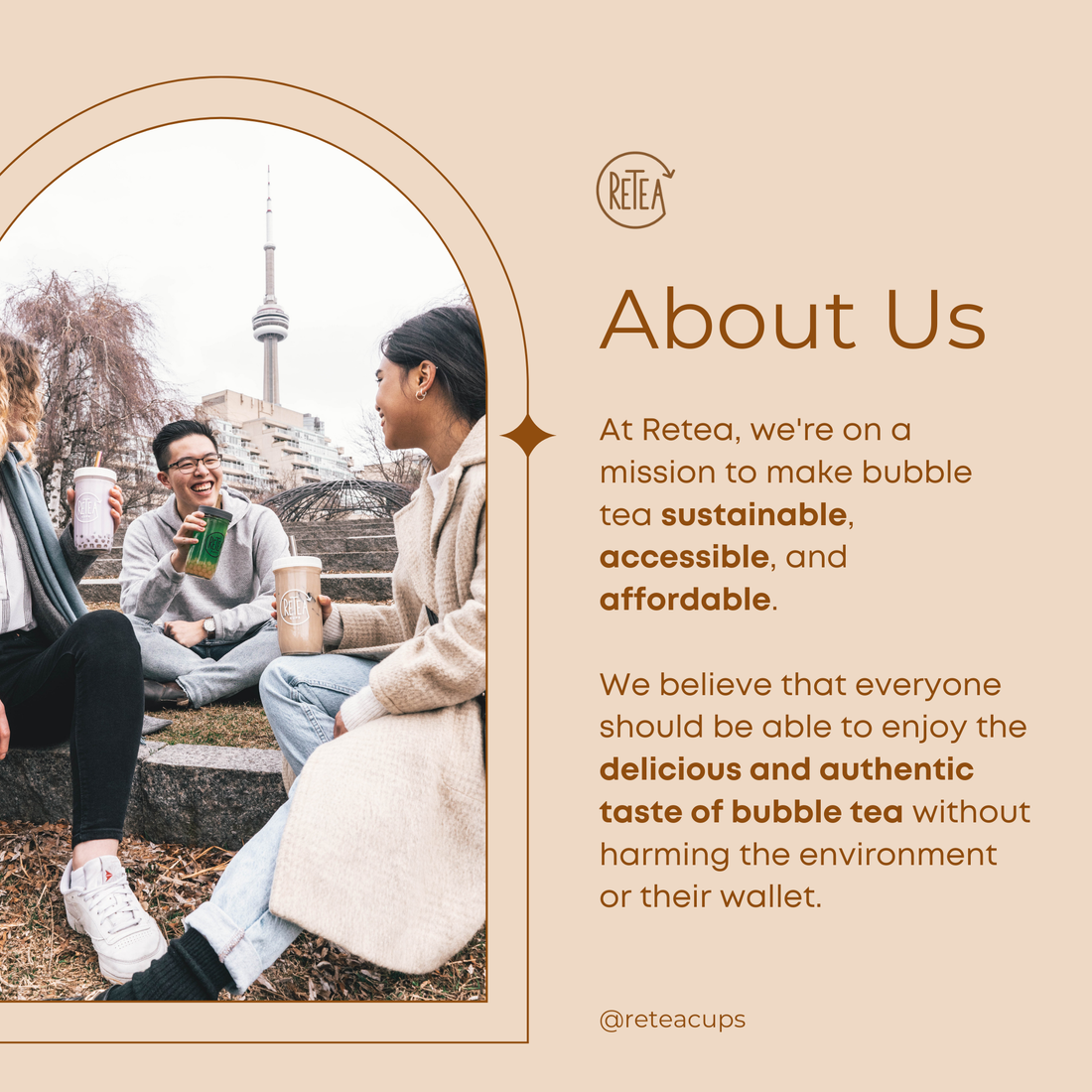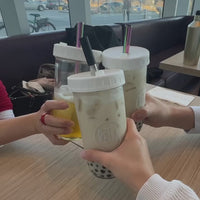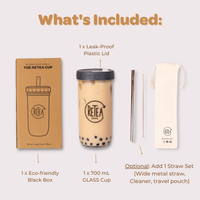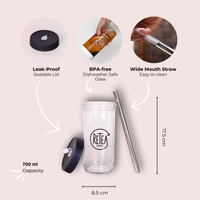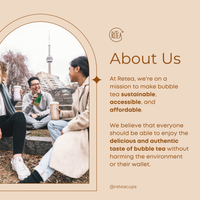 These cups are the perfect solution for drinking your bubble tea waste-free and sustainably! Fits perfectly in your hands and most car cup holders. 
Benefits:
🧋 Make and drink bubble tea sustainably with our reusable bubble tea cups and accessories
🎁 Perfect gift for your bubble tea-loving friend, family, or coworker. 
♻️ Reduce your plastic waste by opting for reusables instead
Each set comes with:
x1 Glass jar (700ml) perfect for a size large and also holds a regular/small. 
x1 Leak-Proof Plastic Lid (with a wide hole)
Optional:
x 1 Wide Metal Straw Set (Metal Straw + Brush + Travel Pouch)
Available in silver, rose gold, gold, black, and rainbow
The best part? They are leakproof with a silicone cap, plug, and inner silicone ring to keep your drinks airtight.
Details:
- Made from food-grade BPA-free plastic and silicone
- Dishwasher and freezer safe (recommended to remove silicone parts beforehand)
- Leakproof
Product Care Instructions:
Dishwasher safe. However, we recommend gently handwashing your Retea cups with warm soapy water. Use the provided straw brush to clean your straws.
To ensure your gifts arrive in time for the holidays, please take note of our recommended order deadlines:
🇺🇸 Within USA: Dec 8th, 11:59PM
🇨🇦 Outside Ontario: Dec 10th, 11:59PM
🍁 Within Ontario: Dec 13th, 11:59PM
Please note that we are unable to guarantee parcel delivery—these dates are recommended to us by our shipping courier!
Canada
FREE Domestic shipping on subtotals $75CAD+
$9.95 flat rate in Ontario
$12.95 flat rate in rest of provinces
USA
FREE shipping on subtotals $75USD+
Flat rate $14.95USD+
Bubble Tea Kits
All of our food products are shelf stable and don't expire until 2024 or later. Specific expiration dates can be found directly on our product packaging.
Reusable Cups & Accessories
Everything is top-rack diswasher safe. However, we recommend handwashing where possible.
Premium & Authentic Ingredients
Get the same taste and quality just like the bubble tea stores right in the comfort of your own home.
Our ingredients are sourced from the same suppliers as the big chains. We tried and tested recipes so you don't have to!
Plus, our teas are ethically and locally sourced from a local business.