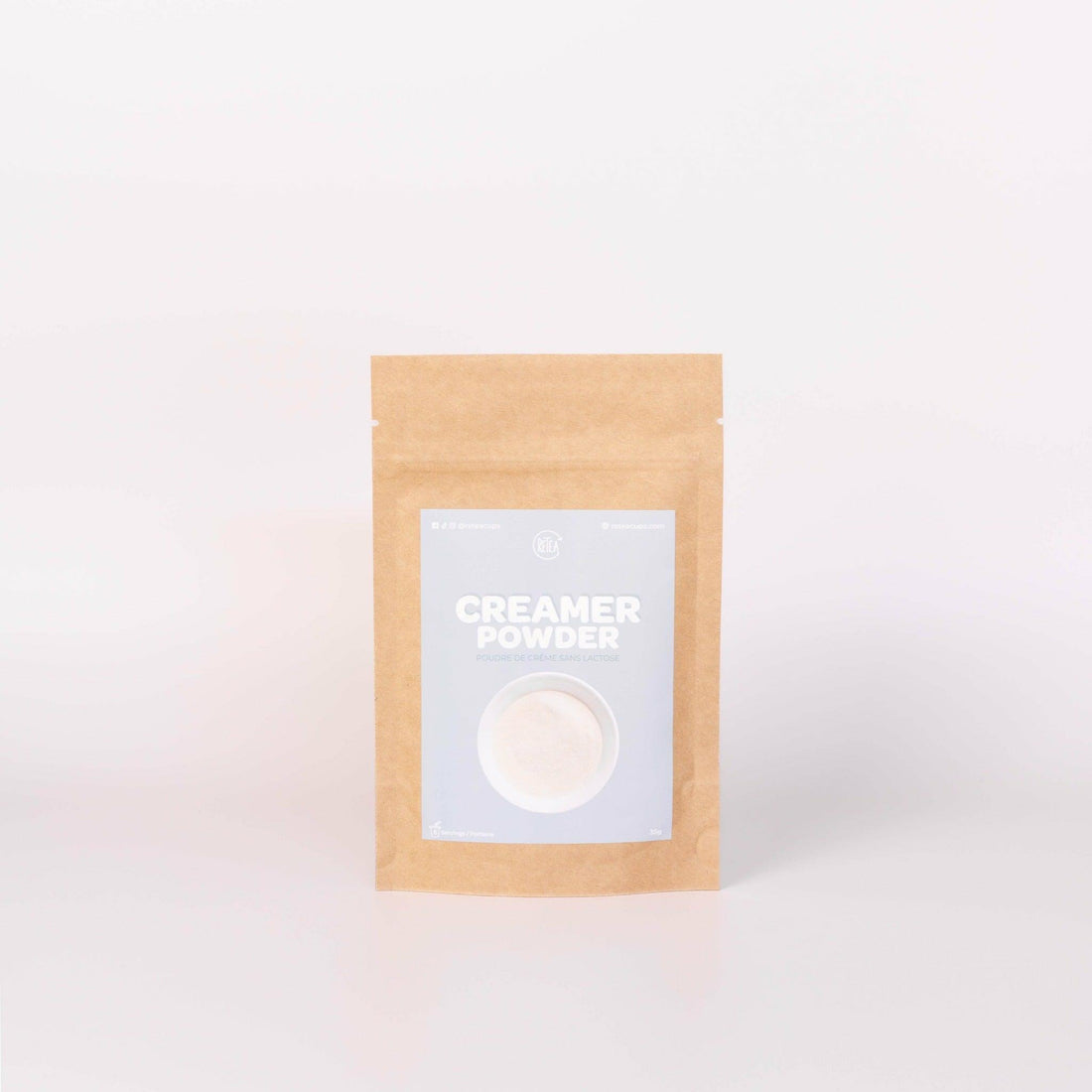 This Lactose-free creamer is perfect for all our lactose intolerant bubble tea lovers! Instantly turn your favourite tea into creamy & rich milk tea. 
Benefits:
🏡 Make your bubble tea in under
~5
 minutes
in the comfort of your own home!
🎁 Perfect gift for your bubble tea-loving friend, family, or coworker. 
🥛 Lactose and gluten-free. 
♻️ All our packaging is eco-friendly and low-waste
Details:
- 35g of Lactose-free Creamer Powder (for Taro, Matcha, Strawberry, or Mango Milk Tea)
Only 1 tbsp creamer recommended pet serving
- 150g of Lactose-free Creamer Powder (for Original and Jasmine Milk Teas)
5 servings: 3 tbsps of creamer recommended per serving
- 315g of Lactose-free Creamer Powder (BULK SIZE)
Ingredients:
Lactose-free creamer: Glucose syrup, Refined hydrogenated palm kernel oil and/or Refined fully hydrogenated coconut oil, Milk protein, Stabilizers (E340ii, E452i), Emulsifiers (E471, E472e), Free flowing agent (E551), Colour (E160a).


Canada
FREE Domestic shipping on subtotals $75CAD+
$9.95 flat rate in Ontario
$12.95 flat rate in rest of provinces
USA
FREE shipping on subtotals $75USD+
Flat rate $12.95USD+ on Standard UPS Shipping (tracked)
Bubble Tea Kits
All food products have a shelf life of at least 3 months. Expiration dates can be found on our food product packaging.
Reusable Cups & Accessories
Everything is top-rack diswasher safe. However, we recommend handwashing where possible.
Premium & Authentic Ingredients
Get the same taste and quality just like the bubble tea stores right in the comfort of your own home.
Our ingredients are sourced from the same suppliers as the big chains. We tried and tested recipes so you don't have to!
Plus, our teas are ethically and locally sourced from a local business.