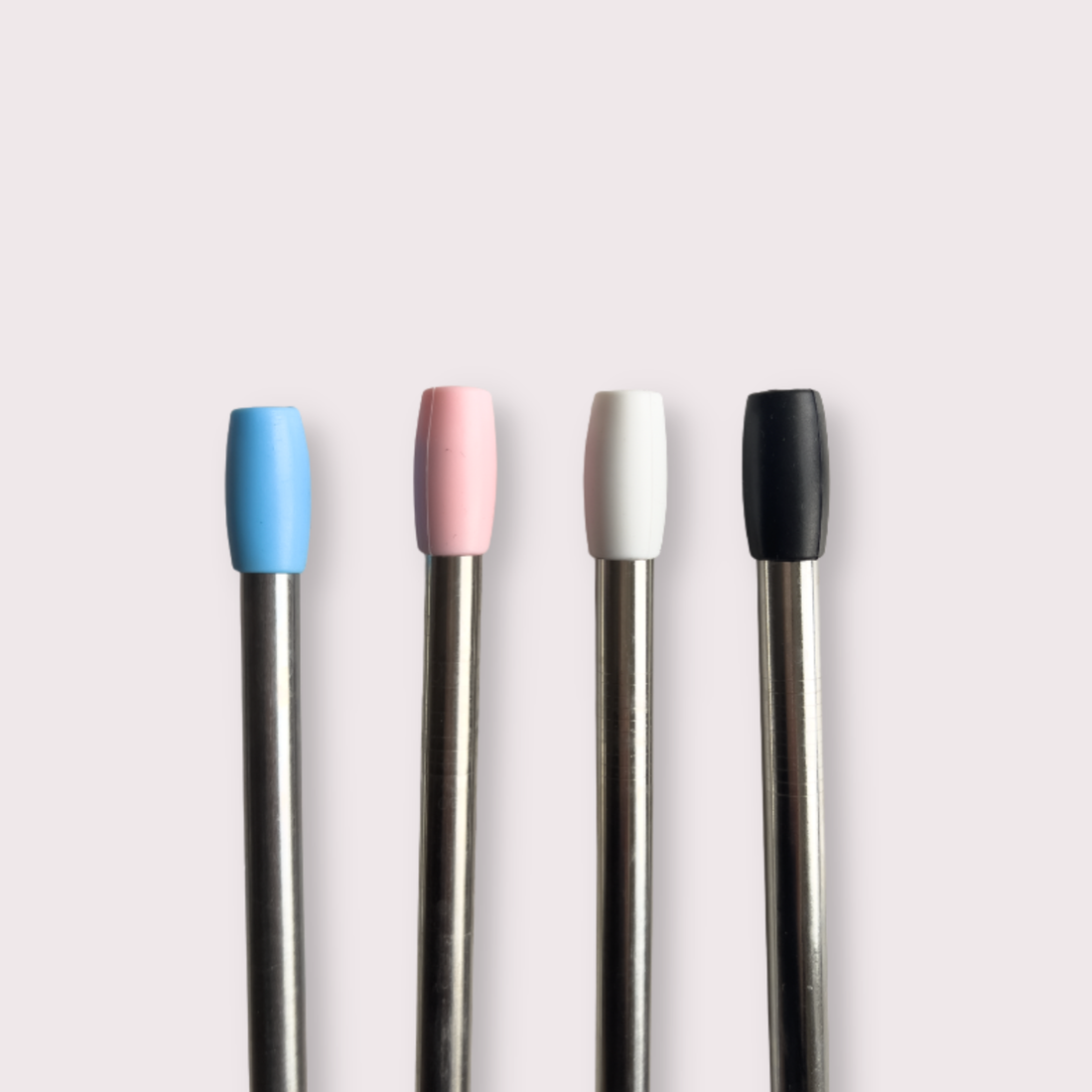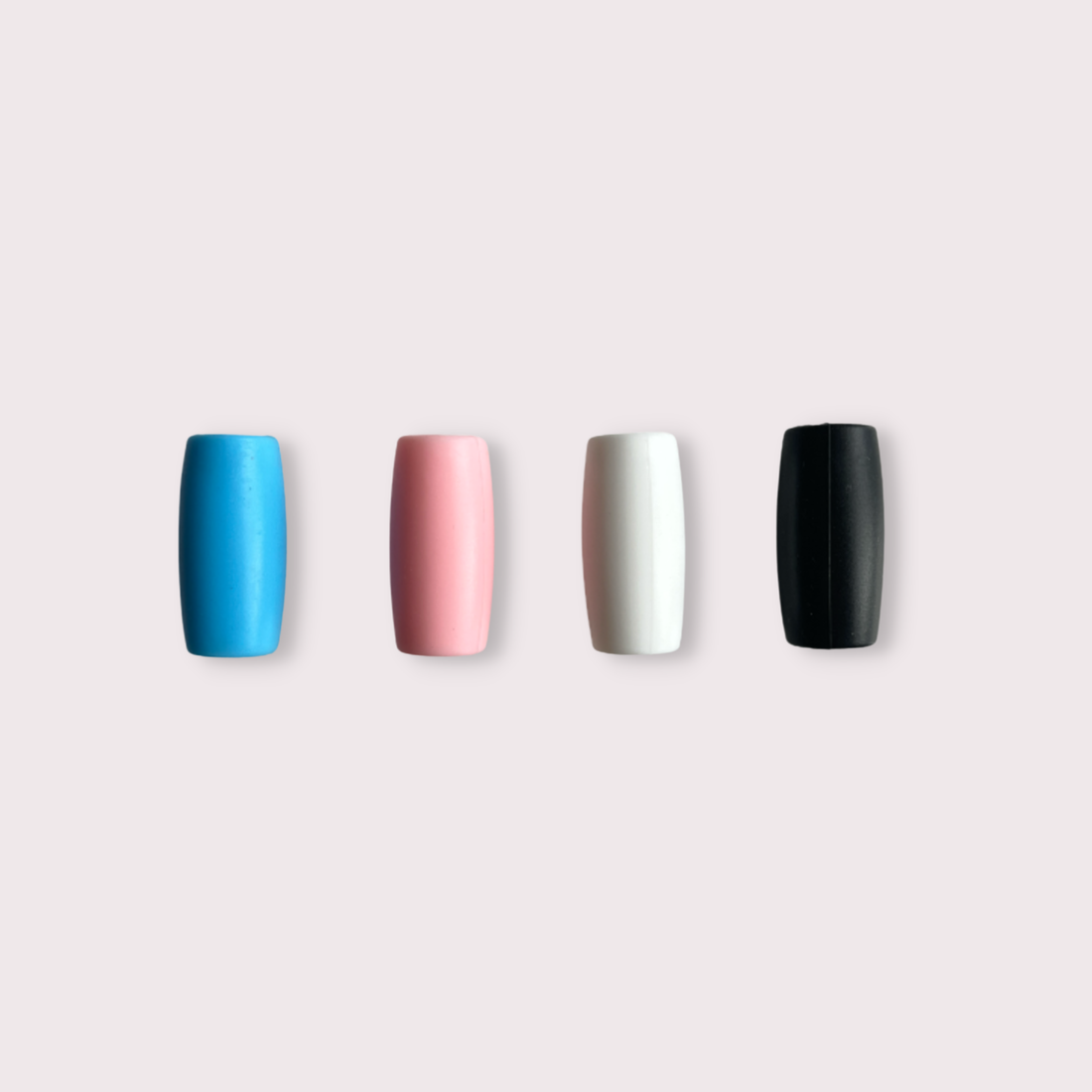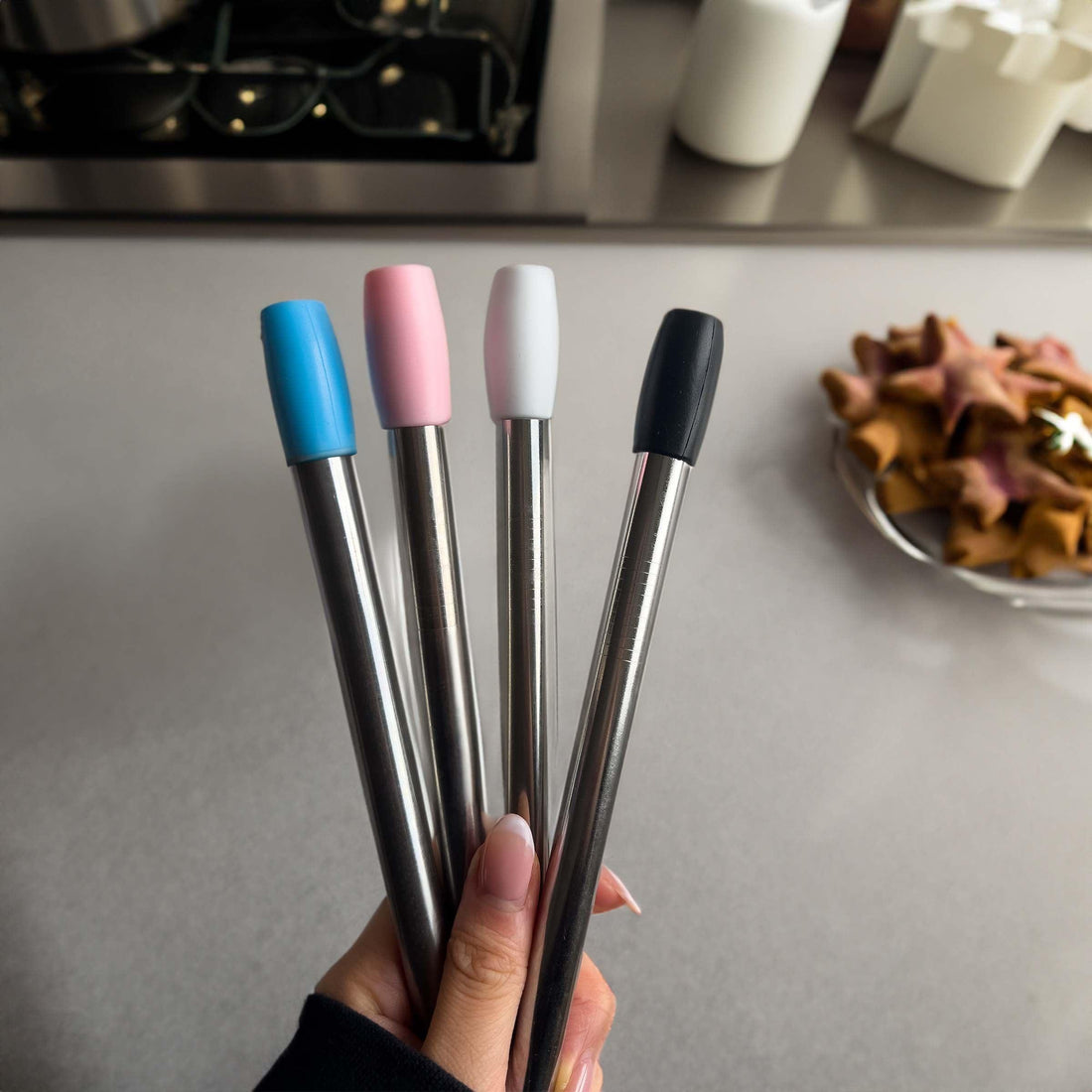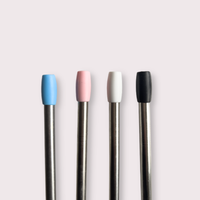 Elevate your bubble tea experience with our silicone bubble tea straw tips! Designed for our wide stainless steel straws, these BPA-free, food-grade silicone tips offer both style and safety, ensuring a comfortable and enjoyable sip every time.
Benefits:
🌟 Perfect Fit: Tailored for 12mm wide Stainless Steel Straws, ensuring a seamless fit for your bubble tea indulgence.
🦷 Teeth Protection: Guards against chips and provides a chew-friendly surface, eliminating any weird tastes during sips.
♻️ Eco-Friendly & Reusable: Dishwasher safe and reusable, reducing single-use plastic waste while being easy to clean.
🤗 Comfortable Sipping: Soft and elastic, these tips protect lips, tongue, and teeth, making them ideal for those with sensitive teeth or like chewing their straws, enhancing your bubble tea enjoyment to the fullest!
To ensure your gifts arrive in time for the holidays, please take note of our recommended order deadlines:
🇺🇸 Within USA: Dec 8th, 11:59PM
🇨🇦 Outside Ontario: Dec 10th, 11:59PM
🍁 Within Ontario: Dec 13th, 11:59PM
Please note that we are unable to guarantee parcel delivery—these dates are recommended to us by our shipping courier!
Canada
FREE Domestic shipping on subtotals $75CAD+
$9.95 flat rate in Ontario
$12.95 flat rate in rest of provinces
USA
FREE shipping on subtotals $75USD+
Flat rate $14.95USD+
Bubble Tea Kits
All of our food products are shelf stable and don't expire until 2024 or later. Specific expiration dates can be found directly on our product packaging.
Reusable Cups & Accessories
Everything is top-rack diswasher safe. However, we recommend handwashing where possible.
Premium & Authentic Ingredients
Get the same taste and quality just like the bubble tea stores right in the comfort of your own home.
Our ingredients are sourced from the same suppliers as the big chains. We tried and tested recipes so you don't have to!
Plus, our teas are ethically and locally sourced from a local business.