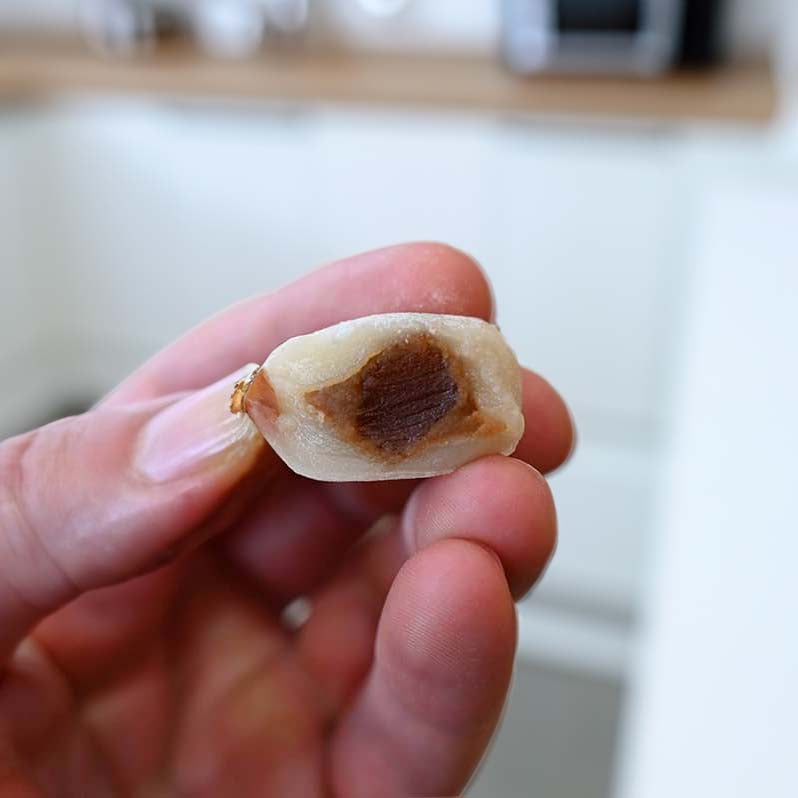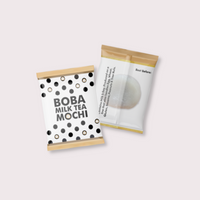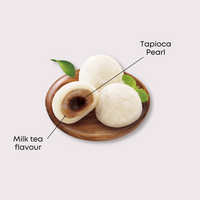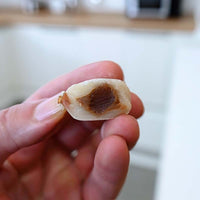 Satisfy your cravings with a Boba Milk Tea Mochi! These individually wrapped treats, once reserved as special freebies, are now available to purchase. Like a cloud, they're soft and chewy. Its centre has a milk tea flavour with a tapioca pearl! 
Enjoy them frozen, at room temperature, or warmed up for the perfect sweet treat.
Details:
Comes individually packaged (1 boba mochi)
Made in Taiwan
Ingredients:
Maltose, Glutinous Rice, Water, Sugar, Trehalose, Hydroxypropyl Distarch Phosphate as a Thickener, White Chocolate (Sugar, Cocoa Butter, Whole Milk Powder, Soy Lecithin as an Emulsifier, Vanilla extract), Bubble Milk Tea Paste [Sword Bean Paste (Sword Bean, Sugar), Malto-oligosaccharides, Palm oil*, Black Tea Powder, Black Tea Flavor, Milk Tea Flavor, Salt], Brown Sugar, Palm Oil*, Caramelized Sugar Syrup, Mono- and Diglycerides as Emulsifier, Salt, Brown Sugar Flavor, Milk Tea Flavor, Potassium Sorbate as a Preservative, Potato Starch.

**Contains Milk and Soy. Produced on a line that also handles Egg, Gluten, Sesame, Peanuts & Tree Nuts.

To ensure your gifts arrive in time for the holidays, please take note of our recommended order deadlines:
🇺🇸 Within USA: Dec 8th, 11:59PM
🇨🇦 Outside Ontario: Dec 10th, 11:59PM
🍁 Within Ontario: Dec 13th, 11:59PM
Please note that we are unable to guarantee parcel delivery—these dates are recommended to us by our shipping courier!
Canada
FREE Domestic shipping on subtotals $75CAD+
$9.95 flat rate in Ontario
$12.95 flat rate in rest of provinces
USA
FREE shipping on subtotals $75USD+
Flat rate $14.95USD+
Bubble Tea Kits
All of our food products are shelf stable and don't expire until 2024 or later. Specific expiration dates can be found directly on our product packaging.
Reusable Cups & Accessories
Everything is top-rack diswasher safe. However, we recommend handwashing where possible.
Premium & Authentic Ingredients
Get the same taste and quality just like the bubble tea stores right in the comfort of your own home.
Our ingredients are sourced from the same suppliers as the big chains. We tried and tested recipes so you don't have to!
Plus, our teas are ethically and locally sourced from a local business.